Half of the new Pathfinder team leaped into the portal to Golarion. Along the way, an alien race known as the Phalanx swarmed the "Watchtower" orbiting the planet. The invasion caused a rift in the teleportation sequence, and the heroes found themselves weakened and scattered across the outpost. Batman, the first to awaken, stood conveniently near the Watchtower's control panel. Using the station's cameras, he located the other Pathfinders – Jonah Hex, Hawkman, Spectre and Doctor Fate.
Before he could take off to find them, one of the Phalanx soldiers spotted him. Sounding an alarm, the aliens attacked – wounding Batman. The Dark Knight reciprocated, but still disoriented from his arrival found his attacks rather ineffective. He burst through a nearby dormitory door, where Jonah Hex laid unconscious on a bed. He roused the scarred cowboy just as Phalanx surrounded them. Jonah instinctively rose to his feet and drew his pistol, opening fire on the invaders. A firefight ensued and Batman rushes to his next teammate.
In the next room, Doctor Fate laid in a turbolift. Batman, taking more damage, rushed over to rouse him. Fate immediately healed some of Batman's wounds and aided him in subduing the alien assailant, whom Batman later interrogated. Meanwhile Hex single-handedly whittled down the Phalanx' numbers until the trio cleared the level. They revived Hawkman in another room and devised a plan for the lower levels.
Batman realized the aliens were damaged by salt water. Jonah Hex and Fate gathered what salt they could find in the kitchens and slipped them into the sprinkler system as Hawkman engaged the aliens in combat. Taking heavy damage, Hawkman plowed through the forces until Batman activated the sprinkler systems, locking specific doors to corral the aliens and send them into chaos. The water revived Spectre, who joined Hawkman against the Phalanx. He took out a few of them with a flurry of unarmed attacks, then channeled his divine energy to heal Hawkman and Fate.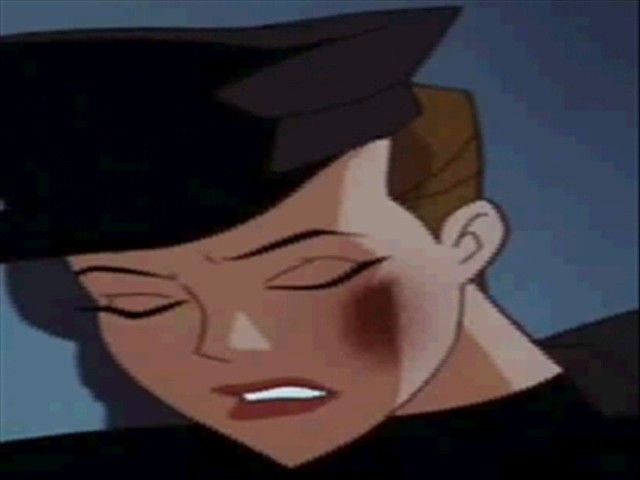 Finally the Pathfinders converged on the room in which their contact – Ms. Aa'yla – was being held prisoner and interrogated. Fate granted Spectre invisibility, allowing him to slip inside and heal Aa'yla. Hawkman burst in and took out her captors, finally freeing the former assistant to Natasha Stark.
Restoring Aa'yla and the wounded Pathfinders to full health, Spectre goes into a deep meditation to restore his powers. Meanwhile the leader of the Phalanx, Akata, calls out Batman on the intercom system from within his locked room.
"We were promised this vessel by the King of Korvosa, and it is rightfully ours. You are the intruders here. Our honor will not be insulted. I demand to face your leader in combat, without interference from either forces. If not, we will continue to fight until our souls return to the stars." Akata waited on a response…
---
3400 XP
3400 XP
2000 XP
3000 XP
3000 XP
3400